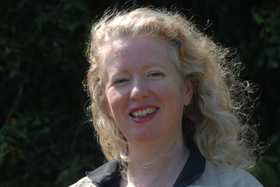 About Tilia Services
Amanda Davey started Tilia Services in 2004, offering services to clients who have included:-
Planners
Landscape historians
Ecologists
Arboriculturalists
Other clients who may need extra resources
The services are designed to assist businesses and organisations of all sizes that may need experienced and reliable help at any stage of project development in the completion of quality projects efficiently and on time. The emphasis is on competence and communication in a friendly and reliable style.
Amanda Davey is a member of the Federation of Small Businesses. She is also a member of the Garden History Society.
About Amanda Davey
BSc. BA. DipLA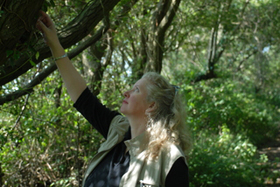 Amanda Davey trained as a geographer and landscape architect. Combining the two skill-bases in her daily work is very important to her and brings a breadth of understanding to her contributions to projects. She has a wide appreciation of the issues of today's landscape and a diversity of skills that she uses to interpret and research both the designed and the natural form of the British Landscape.
Amanda has been a keen photographer since childhood, and has a diverse portfolio of images of landscape architecture, gardens, international sites and wildlife.
After studying at Exeter University under Brian Harley and William Ravenhill, Amanda worked with maps for several years in museums and archaeology and then for four years as Map Curator at Sussex University. A shift of emphasis led to further training as a landscape architect at the University of Greenwich, while working in a practice on a mixture of:-
Large infrastructure schemes
Roads
Historic parks
World Heritage Sites
This increased diversity of experience and interests was augmented by working on key projects such as The Good Roads Guide and The National Map of England (now known as the Joint Map of England).
She worked as the graphic designer for the successful Nomination Document for the Royal Botanic Gardens, Kew World Heritage Site application.
In 2004, Amanda set up Tilia Services to continue to work on diverse projects and to sharpen the photography and research skills in a more directed manner. This has given the opportunity to work in a number of different teams on a continued diversity of projects. This work has included many historic parks and environments and trees in urban and rural settings.